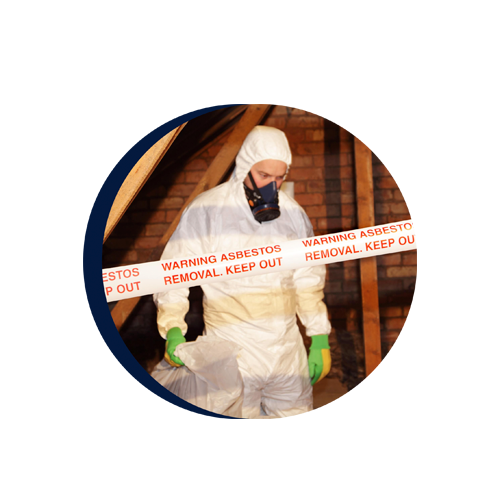 PROTECT YOUR PEOPLE FROM ASBESTOS EXPOSURE!
Colorado Sierra Environmental Consulting
Asbestos is a naturally occurring mineral that was use in the building materials of many properties for its fire-resistant and insulating qualities. Asbestos fibers are easily inhaled and carried into the lower regions of the lung where they can cause fibrotic lung disease (asbestosis). These diseases can lead to reduced respiratory function and death. Long-term inhalation of asbestos fibres also increases the risk of lung cancer and mesothelioma. How to identify materials that may contain Asbestos? Generally, you can't tell whether a material contains asbestos simply by looking at it. If in doubt, treat the material as if it contains asbestos and leave it alone. You may want to have your property inspected for asbestos containing materials by trained and accredited asbestos professionals. If you are planning to remodel or demolish your property (remodeling or demolishing can disturb building materials). Don't expose yourself and people. Not testing can result in monetary penalties and project delays.