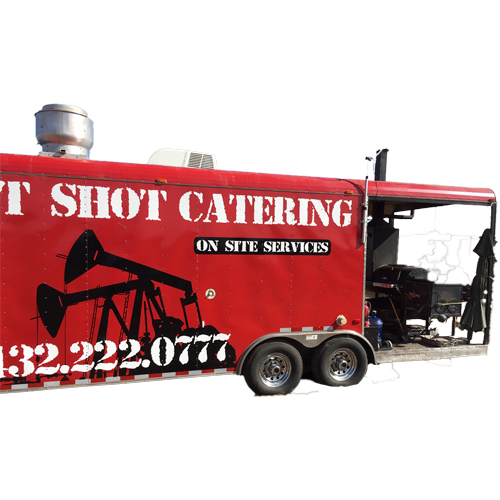 Elite catering services close to you
Hot Shot Catering
We are a professional catering company, that since 2012 has been working hard to gain the trust of customers in Texas and New Mexico. We know there are a lot of services outside, but you deserve a 5 star catering service. If you are looking for commercial catering, then you are in the right place, call us at (432) 222-0777 to hire.

We are a full-service catering company with a variety of different Mexican and American dishes including our thin-cut meats: (rib eye steaks, baby back ribs, lobsters and shrimp) with homemade garnishes and desserts.
We have all the requirements and permits to work in fields
We do not compete with anyone
We only love what we do
Our food and the good service that our customers deserve.
Matthew 6: 32
"But first seek the kingdom of God and his justice and all these things will be added."